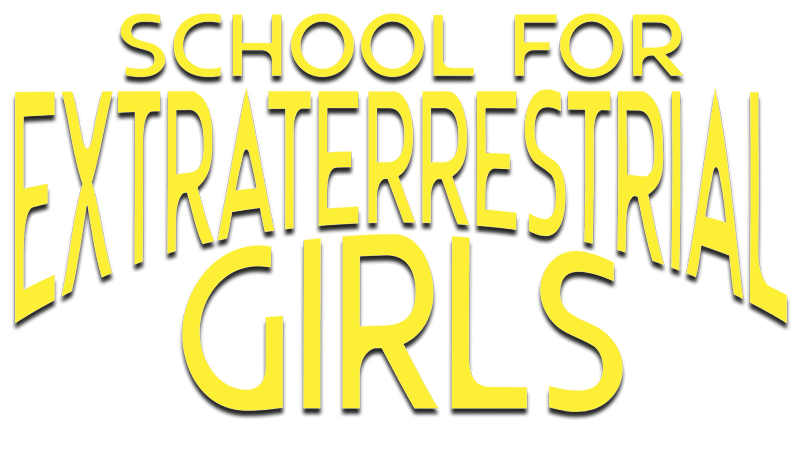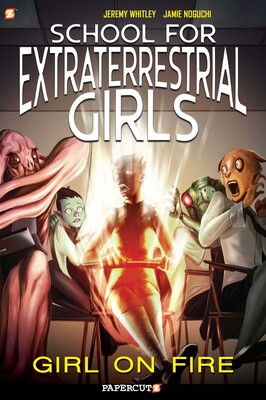 School for Extraterrestrial Girls Book 1: Girl on Fire
Tara Smith's parents are super strict with all their rules and routines, and Tara is a dutiful daughter. Rule #1: No friends her own age. Rule #2: keep her bracelet on, or else. But when she breaks her routine—and then loses her bracelet—she's in trouble.
Now outed as an extraterrestrial after wielding fire and losing her humanoid form, Tara is captured by the government. She's given two options: get shipped far away where she won't be a danger to anyone or stay on Earth and join a school for other extraterrestrial girls like her. Things at the school aren't easy—especially for the girl whose only friends were textbooks. But Tara's goal to learn how to control her powers is soon sidelined by the discovery that the people she's called Mom and Dad all these years aren't her parents.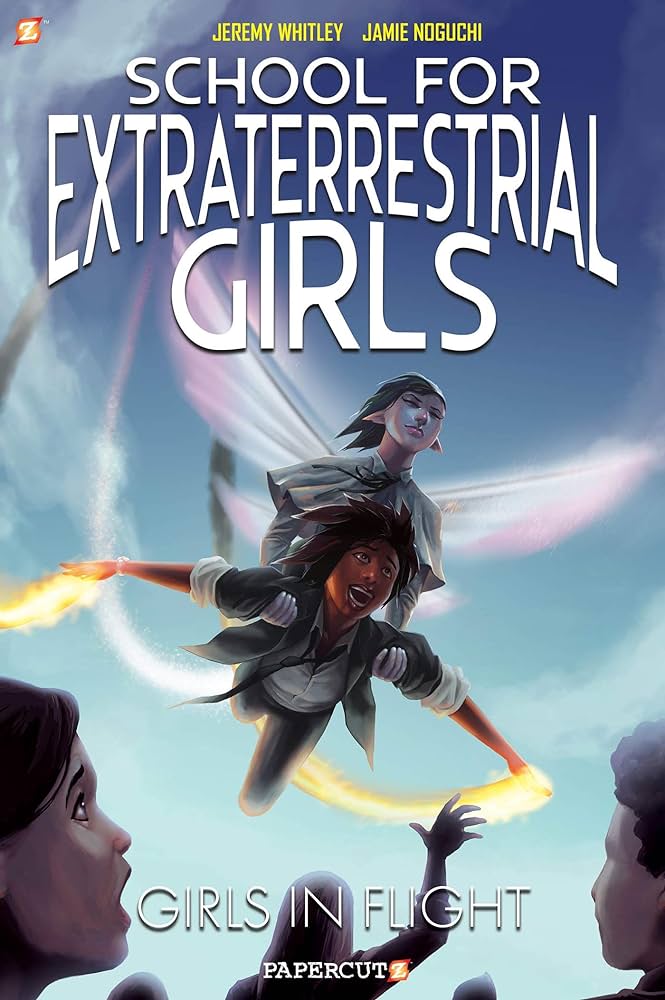 School for Extraterrestrial Girls Book 2: Girls in Flight
The students of the School for Extaterrestrial Girls has met their match when they collde with the School For Extraterrestrial Boys!
The extraterrestrial girls are back! With their former school compromised, exposing Tara, Misako, Summer, and Kat, to possible danger from unknown alien forces, they all must relocate to a new hidden school–The School for Extraterrestrial Boys! Located on a hidden island in the arctic north, the new campus has a mysteriously warm summer climate, a beautiful lake, and dozens of sinister mysteries! The girls are staying in what appears to be summer cabins on the lake while going to school in the mysterious castle where the boys stay. This is all under the watchful eye of the boys' headmaster, Headmaster Stokes—an arrogant man with an unknown agenda and an obsession with Tara's people. They may still be in school, but this will be a semester full of blossoming romances, learning to love themselves, and trying to survive the mysteries of both this terrifying island and boys! Romance, magic, and near-death experiences are all part of a regular school day at the School for Extraterrestrial Girls.
Praise for School for Extraterrestrial Girls
The Hal Clement Notable Young Adult Books 2021 List
"Engaging science fiction that is fiercely female-forward."
– Kirkus Reviews STARRED REVIEW
"An engaging title with an entertaining story and deft use of color and design. The clever premise will entice readers, who will eagerly anticipate future installments in this new ­series"
– School Library Journal
"A fully entertaining graphic novel for young readers ages 8-12 by the team of author/storyteller Jeremy Whitley and artist/illustrator Jamie Noguchi, "School for Extraterrestrial Girls #1: Girl on Fire" launches a fun and original science fiction series that is especially and unreservedly recommended for elementary school, middle school, and community library graphic novel collections."
– Midwest Book Review