This letter comes from the final page of The Unstoppable Wasp #10.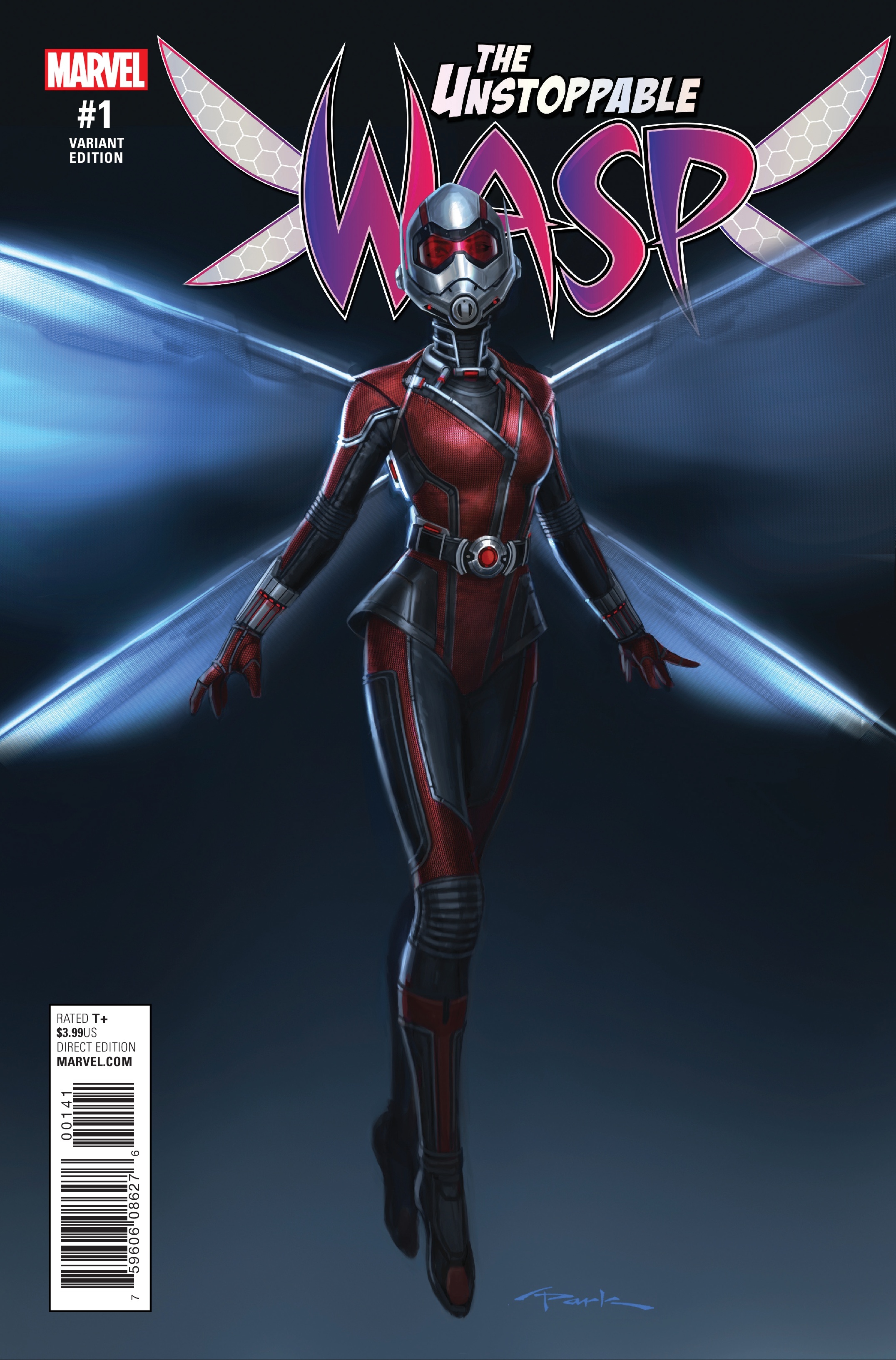 I love that I have a job where I get to tell stories. It's the job I've wanted since I was five and I haven't gotten tired of it. Sometimes there are roadblocks and sometimes there are stories that you just have to finish, even though you may not feel enthusiastic about them. That's what makes it a job and not a hobby. And as you do it more, you start to realize that not every story has the luxury of being "important." Some stories are fun. Some stories are puzzles and once they're solved there's little novelty to them. Some stories are just gigs.
But as I write this, we are putting the finishing touches on Volume 2 of the UNSTOPPABLE WASP and while I feel a sense of loss that Nadia won't be in my life ever day, the thing I feel the most is profoundly thankful. I'm thankful to Marvel Comics, to C. B. Cebulski, to Tom Brevoort, to Guirihiru, to Alti Firmansyah, to Joe Caramagna, to Espen Grundetjern, to Mark Waid, to all of my consultants, all of my Agents of G.I.R.L (both in the book and on Twitter) and most of all, I'm thankful to Alanna Smith. Alanna has been my editor for both volumes of UNSTOPPABLE WASP and she's just as much a part of this as Nadia, Janet and I. It has been her guidance that helped me turn this from a well-intentioned story to a truly well-told story.
"Nadia," the name, means "hope." That has been the driving force of this book from Day 1. From the Pakistani pastry shop and the immigration office to G.I.R.L. Expo and Shay's hospital room, it has been the one constant. Nadia spreads hope to young girls, to female scientists, to friends and strangers and sometimes enemies. That's what makes her special.
Telling a story where Nadia had to face her own mental illness and, for a time, lost sight of hope was a difficult and sometimes exhausting task. After I finished issue #5 of this series, I couldn't write for two weeks. I kept convincing myself that I had done something terrible and I kept going back over the pages. I consulted with people who both treat and deal with mental illness every day. I talked to other writers. I talked to Alanna. I panicked. Maybe that story got better for my anxiety. I don't really know. But I know something else for sure.
I got to write an important story here. I got to tell a story that incorporated issues with mental health, sexuality, gender expression, found family, race, ethnicity, culture and science. And the response I got from people both in person and online will never leave me. There has been some crying on both ends, and…the idea that thanks to these ten issues of comic books, I know for a fact that readers have both recognized themselves in Nadia and gone to therapy and at least one friend and reader has come out publicly about sexuality are the sorts of things that can't be canceled. We've done something good here and, hopefully, along with Nadia, we've spread some hope. Thank you for being here and reading this, whether you've been with us from issue #1 or this is your first issue.
In the long scope of things, everything is a limited series. But hope…hope is ongoing. Share your love for the book and maybe we'll get to come back to tell more stories. Alanna and Gurihiru and I will all have more books. In fact, I'm already writing FUTURE FOUNDATION as we speak. But in the meantime, please share these stories. Please share hope.
Jeremy Whitley