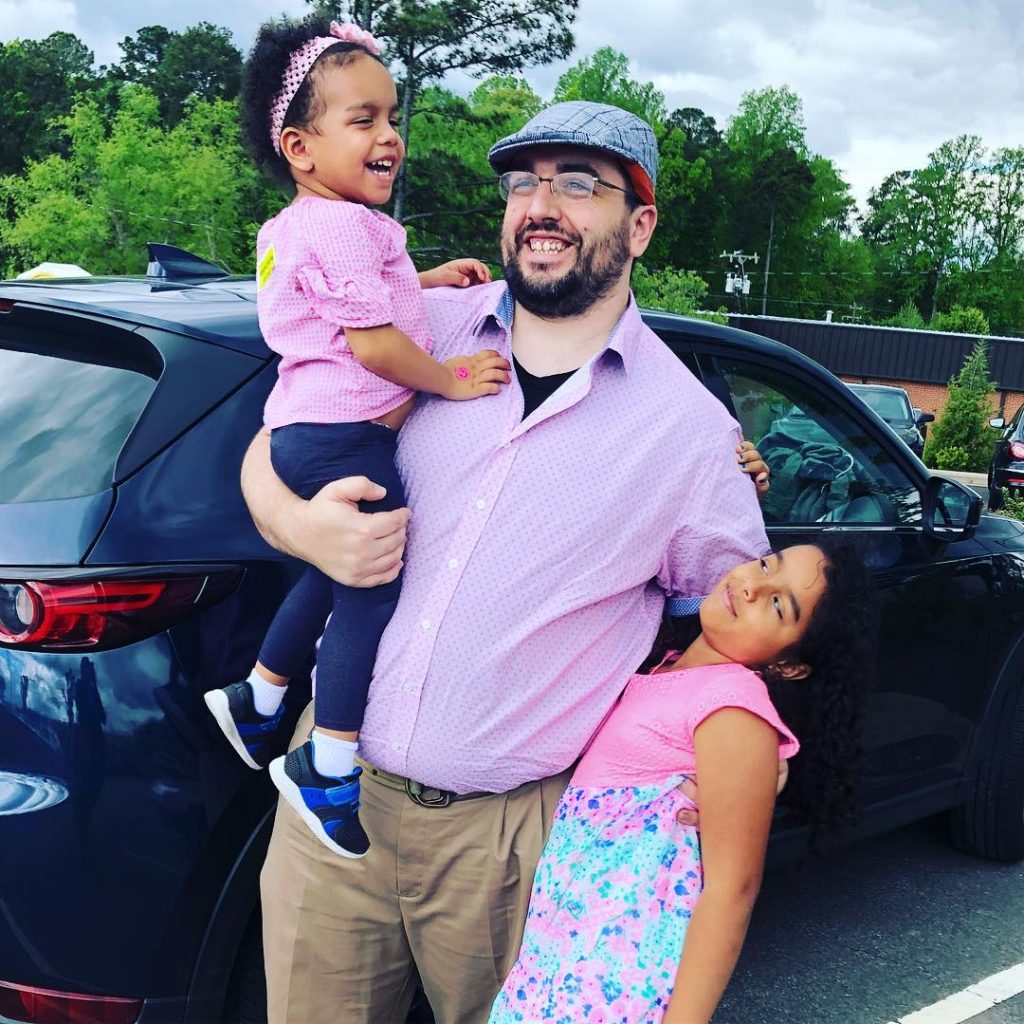 Jeremy is an avid comic book fan who has the good fortune of also being a writer of comic books and graphic novels.
He enjoys doing that.
He also has a hard time talking about himself – which is why this bio page exists. To give him a hard time. His wife is currently typing this, grilling him about things to add to his bio page, and generally giving him a hard time.
His wife enjoys doing that.
So do his two daughters.
Jeremy is a graduate of the University of North Carolina at Chapel Hill and calls Durham, NC home. He also happens to enjoy writing comic books and graphic novels for kids of all ages and, besides working on Princeless and Raven: The Pirate Princess, he has also written for Marvel, IDW, Titan, and Dynamite. He is currently represented by Moe Ferrara of Book Ends Literary Agency and is currently writing the upcoming "The Dog Knight" leaving his eldest daughter on the edge of her seat.